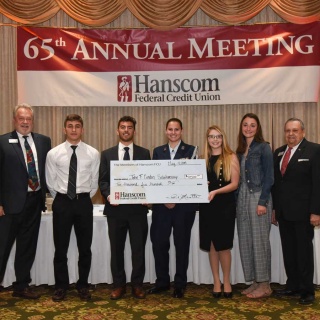 Hanscom AFB, MA (January 23, 2020) – Hanscom Federal Credit Union is pleased to announce multiple scholarship opportunities for graduating high school seniors. The John F. Condon Scholarship provides $1,500 to up to five students who will be pursuing a college education. With both the cost and value of an advanced degree so high, Hanscom FCU is proud to be able to provide support to our community.
The Condon Scholarship is named after our longtime board member John F. Condon. High school seniors who plan to continue their education are eligible to apply for the $1,500 scholarship.
To qualify, you must be a member of Hanscom Federal Credit Union at the time the application is made and you must be planning to enroll in an accredited program of higher education. Your application will be weighed on the strength of your academic performance, extracurricular activities, community service, and financial need.
For details and to download an application, visit our website at www.hfcu.org/scholarship.