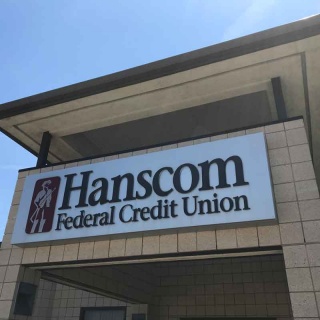 Hanscom Federal Credit Union has been named the "#1 Credit Union" in the second edition of Kiplinger's Personal Finance's "The Best Bank for You," which identifies top picks among national, regional, and internet banks, as well as credit unions anyone in the U.S. can join. The magazine also selected standout institutions in seven personalized categories.
"We're absolutely thrilled to receive this national recognition from Kiplinger's," said Paul Marotta, Hanscom FCU's Chairman of the Board. "Hanscom FCU strives to provide our members with the best service there is for their day-to-day banking needs, and we offer financially sound products that help our members reach their personal goals, whether home ownership, debt reduction, wealth building, and more. To have Kiplinger's acknowledge our dedication to our members by naming us 'Best Credit Union' in 2018 is an honor."
"Fees on deposits keep rising, and many banks are dragging their feet when it comes to raising yields on savings and other accounts," said Mark Solheim, editor, Kiplinger's. "But we found banks and credit unions that still aim to do right by their customers." To narrow the list, Kiplinger's concentrated mostly on how well the banks deliver low fees and balance minimum investments and high rates but also took note of other useful features—like free identity-theft monitoring services.
The complete rankings are available at kiplinger.com/links/banks2018 along with in-depth profiles of the selected institutions. The ranking will be available in print in the August 2018 issue of the magazine, on newsstands July 17th.