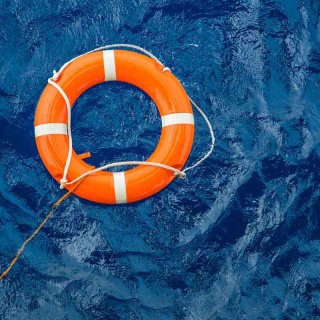 Hanscom Federal Credit Union has announced that federal employees affected by a potential government shutdown on Friday, December 21st may be eligible for a LifeLine loan. In addition, Hanscom FCU will waive penalties for premature withdrawals on term share certificates and allow qualified members to skip consumer loan payments with no fee.
Beginning on December 26, 2018, members whose paychecks are affected by a shutdown or a furlough will be able to apply for a 0% Annual Percentage Rate (APR) LifeLine loan with a 60-day term, up to 100% of one's net monthly pay or $5,000, whichever is less. For those needing more than 60 days to repay, the loan will be converted into installment payments over a 12-month term at a low fixed rate of 8.49% APR.
"Although this shutdown is limited in scope, some essential federal employees may have to go without pay until an agreement can be reached in Congress," said Paul Marotta, Hanscom FCU's Chairman of the Board. "We supported our members throughout furloughs in the past and, once again, we're here to provide access to funds so our members' living expenses can be covered, whether they're essential or non-essential government personnel impacted by this event. We want them to know we're here for them. "
Hanscom FCU also offers tools to help members manage a reduction in income due to events like government shutdowns. The Financial First Aid kit is a free, downloadable guide containing worksheets and advice for prioritizing expenses and evaluating resources. For details, visit www.hfcu.org/lifeline or call 800-656-4328.