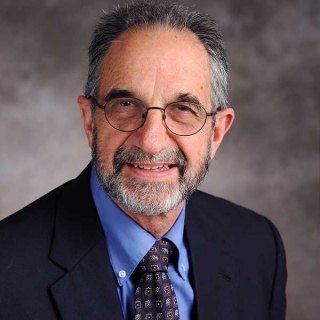 Hanscom AFB, MA (July 2, 2019) – This spring the Board of Directors of Hanscom Federal Credit Union elected longtime board member Ray T. Phillips as the credit union's chairman. The position was previously held by Paul J. Marotta since 1992, who stepped down to focus his attention on mentoring future board leadership and on charitable programs and projects on behalf of Hanscom FCU as its chairman emeritus.
Phillips brings a wealth experience to his new role on the Board. He was elected to the credit union's Board of Directors in 1994 and has been the Board's treasurer since 2018. Prior to election to the Board, Phillips served on its Supervisory Committee, which is responsible for engaging certified public accountants, performing audits, and ensuring effective internal controls and risk management practices are adhered to at the credit union.
Although Phillips officially retired in 2004 as a senior cost/price analyst for the U.S. Air Force on Hanscom AFB, he continued to conduct cost/price analysis of contractor proposals on a contract basis for the USAF through 2015. He has also held a senior accounting position with the U.S. Army Corps of Engineers in Waltham, MA, and was a savings & loan examiner for the Federal Home Loan Bank Board in Boston.
Phillips graduated with high honors with a B.S. in business administration from Lowell Technological Institute in Lowell, MA. He holds an M.B.A. with honors from Babson College in Wellesley, MA. He also served in the U.S. Navy for four years.
"Knowing that the leadership of Hanscom Federal Credit Union is passing into Ray's capable hands is reassuring," said Marotta, who stepped down as chairman in May. "Ray's career was built on providing financial oversight on major government acquisitions, making him the perfect candidate for the job."
Phillips and his wife Susan live in Acton, MA, with their two dogs, Buddy, a Beagle mix, and Ginger, a Terrier mix. When he's not attending to credit union matters, Phillips spends his free time training for marathons, including running the Boston Marathon, which he has done 20 times since 2000 to raise money for Boston Children's Hospital as a member of #TeamHanscomFCU.