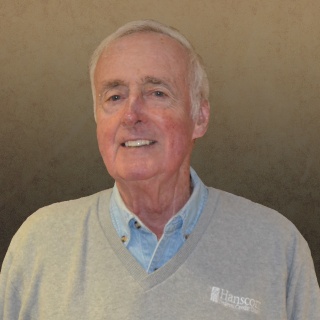 It is with great sadness that Hanscom FCU announces Frederick C. Ryan, Hanscom FCU director emeritus, passed away on November 5, 2017 at the age of 83.
Mr. Ryan served Hanscom FCU nearly 40 years as a credit union volunteer. He represented members of the former GSA Federal Credit Union after merging with Hanscom FCU in 1979. In 1984 he was appointed to the board until his retirement in September 2017.
"Fred always gave 100%," said Paul Marotta, Hanscom FCU Chairman of the Board. "He embraced what being a director is all about, and I'm proud to call him a friend."
Mr. Ryan was known at Hanscom FCU as a mild-mannered gentleman, cordial to all and supportive. "Fred was soft-spoken, but he never shied away from speaking his mind or asking questions. He was here, overseeing Hanscom FCU, on our journey from a small, three-branch credit union to where we are today. I will miss his leadership and dedication," said Marotta.
Mr. Ryan served on virtually every board committee, but he had special commitment to the Social Responsibility Committee, which he chaired until his retirement. "He lived the credit union concept of 'People Helping People.' We donate to a community group when we open a new branch. We volunteer at the Burlington Food Pantry. We prepare meals for guests at Fisher House Boston. These were all started under his leadership," Mr. Marotta explained.
Mr. Ryan resided in Wilmington, Mass. He is survived by four daughters and one son, their spouses, and eleven grandchildren. His wife of 51 years, Diane Ryan, predeceased him in 2013.