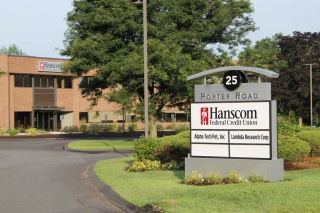 Hanscom AFB, MA (July 24, 2020) – Hanscom Federal Credit Union recently participated in a large survey of credit union members about the financial impact of COVID-19, the results of which are being used by Hanscom FCU to assist its own members. Seventy-one credit unions joined in the research conducted by financial consultancy Raddon, with a total of 103,806 survey respondents spanning 33 U.S. states. The survey reveals how members were impacted by the pandemic in their daily lives.
Unsurprisingly, some financial effects of the pandemic were widespread, such as 88% of respondents reporting that they had reduced their spending and 71% stating that they had changed or cancelled vacation plans. However, there was a notable difference in the economic effects for those who lost their jobs due to COVID-19 and those who were either retired or already unemployed prior to the pandemic.
One in five respondents stated that they became unemployed as a direct result of the Coronavirus, a markedly higher number than the official April national unemployment rate of 14.7%. Their main economic concerns were loss of income (87%), job security (85%), and their ability to make loan payments (65%). On the other hand, retired and previously unemployed respondents were most concerned about the decline in the value of their retirement assets (74%).
Earlier this spring when the U.S. began seeing the economic effects of the pandemic, Hanscom FCU instituted several relief initiatives for its members:
The credit union's LifeLine Loan program, which gives members a loan of up to $5,000 interest free for the first 60 days, was deployed to help those members who were impacted by job reduction or a total loss of income due to the pandemic.
The credit union modified its Skip-A-Loan payment program by waiving the $25 fee for qualified members.
Hanscom FCU initiated a mortgage forbearance program for its first and second mortgage/home equity line of credit (HELOC) holders to help qualified members.
The credit union funded over $10 million in loans in the Small Business Administration's Paycheck Protection Program (PPP).
Hanscom FCU also developed content for its MoneyWisdom blog and newsletter, as well as its social media channels, that specifically addressed the concerns its own members expressed in the survey. Over the last several months, members downloaded a record number of the credit union's Money Management Planner, designed to help navigate difficult times such as these.
"We're always focused on supporting our members to help them achieve financial security," said Ray Phillips, Hanscom FCU's chairman of the board. "That's exactly why we were so interested in participating in this survey. It's one thing to want to be helpful, but it's entirely another to provide well-targeted programs that address specific needs. We want to make sure that we reach our members when they need us, and we're grateful to have been able to help so many."
Photo credit: Hanscom FCU's Operations Center in Littleton, MA.