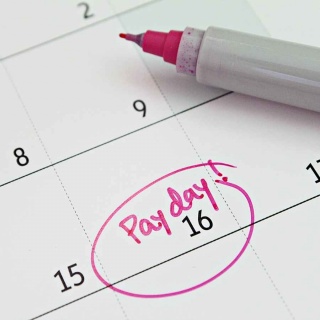 Direct deposit offers so many perks. You don't have to stand in line on payday with your paper check, there's no waiting for your check to clear, and you can take a business trip or enjoy vacation knowing that your hard-earned money will show up in your checking account, safe and sound.
But did you know there's another perk when you're a Hanscom FCU member? You can take advantage of Payday Perqs when you have your payroll check direct deposited with us. In many cases we're notified up to two days before payday that a direct deposit to your account is pending, and we make that deposit available to you immediately. This means you can get paid up to two days earlier than your co-workers who are waiting around for payday! (Of course, you could be a good co-worker and let them know about Payday Perqs.)
Signing up for Payday Perqs is easy. All you have to do is visit your human resources department and give them our routing number, which is 2113-8048-3, and your account number. Then just sit back and let those paychecks roll into your checking account up to two days earlier than your designated payday.