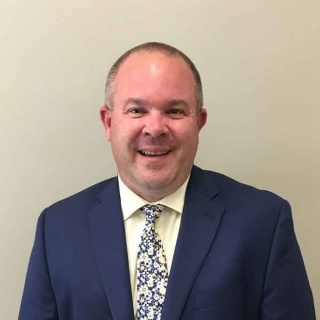 Hanscom AFB, MA (July 22, 2019) – Hanscom Federal Credit Union is pleased to announce that Dan Picard has joined the organization as its vice president of consumer lending & collections. Picard will report to Tom Becker, the credit union's chief lending officer, and will be overseeing a number of lending areas including home equity, direct and indirect lending, and student loans, as well as collections.
Picard has 25 years of credit union industry experience. He began his career as a collector for Telephone Workers' Credit Union of Boston in 1994, before joining the City of Boston Credit Union as their collection manager in 2006. He was promoted to consumer lending manager in 2014 and was responsible for all consumer lending products, indirect lending, student loans, and collections.
Picard has been active with the CUNA Lending Council since 2014 and has participated as a member of its Member Resource Committee since 2016. In November 2017 he was elected to serve as a member of the CUNA Lending Council Executive Committee, a position he held until recently. He has served on the board of directors for Member Student Lending, LLC, where he was involved with the approval of policies and rates for the various cuScholar and cuGrad Student Loan programs via the LendKey platform. He currently serves as treasurer for this credit union service organization (CUSO).
"Dan brings breadth and depth of lending and collections experience we're lucky to find in one person," said Ray Phillips, Hanscom FCU's chairman of the board. "We want our members to have the best experience when they come to us for a loan, and Dan's got ideas that will only make that member experience better. We expect great things from him as our lending team continues to grow and expand."
Dan resides in Attleboro, Massachusetts, with his fiancée. He is the proud father of two sons.