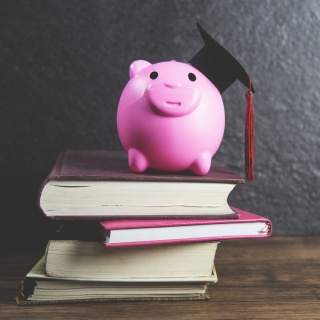 Hanscom AFB, MA (May 13, 2020) – Hanscom Federal Credit Union awarded seven high school students with scholarships. Five credit union members and two students from local US Air Force Junior ROTC units each received $1,500 to assist with college expenses.
"The board always looks forward to awarding the Condon Scholarships each year," said Hanscom FCU's Chairman of the Board Ray Phillips. "These student have impressive résumés, with extensive volunteering, leadership activities, athletics, and excellence in academics. They all clearly embody strong work ethic and a sense of community, and we're proud to be able to help these young leaders continue their personal and professional growth."
The year's member recipients are Henry Hammer of VA; Austen Herlihy and Connor Purcell of MA; and Elizabeth Ross and Adam Smith of NH. The top graduates of the Lowell High School and Bedford/Billerica High School Air Force JROTC programs, Cadet Lieutenant Colonel Donovan Tran and Cadet Colonel Cameron Edens, each also received scholarships.
The John F. Condon Scholarship is named after a former Hanscom FCU board member who made a significant contribution to the credit union's success during his 26 years of volunteerism. The award is based on academic record, extracurricular activities, and an essay.