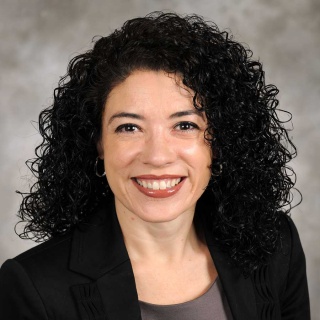 Hanscom AFB, MA (March 9, 2020) – Hanscom Federal Credit Union is proud to announce that Maria Porto, Assistant Vice President of Partner Relations, was named Vice President of the Bedford, MA Chamber of Commerce Board of Directors. She will serve the board in this role for a two-year term.
"We're very proud that Maria is so deeply involved in leading the Bedford Chamber of Commerce and being a part of the community as a whole," said David Sprague, President & CEO of Hanscom FCU. "The Bedford Chamber provides wonderful opportunities for the businesses in Bedford, and Maria's continued leadership within it is incredibly valuable for both the Chamber and the credit union."
The Bedford Chamber of Commerce's mission is to advance the economic, industrial, professional, cultural and civic welfare of the Town of Bedford. In addition to events such as the annual Prom Stroll, the Goddard School Trunk or Treat, and the Taste of Bedford, the Bedford Chamber provides networking, publicity, and educational opportunities for businesses in Bedford. Also announced were the new Executive Director, Pete Bagley, and the 2nd year as President, Erin Sandler-Rathe. Caitlin Campopiano is 2nd VP, and Adam Schwartz is Chairman of the Board.
Porto manages outreach for Hanscom FCU, ensuring members and prospective members have access to financial education tools and promoting credit union membership. She leads a four-person team providing educational seminars, attending community events, and supporting Hanscom FCU's commitment to members' financial health.