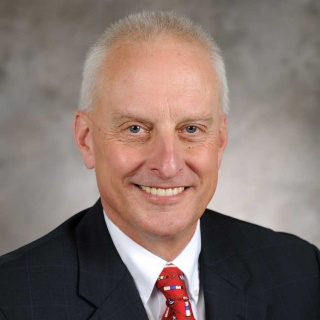 Hanscom AFB, MA (November 26, 2019) – Tom Becker, Hanscom Federal Credit Union's chief lending officer, was named to the 2019 – 2020 Credit Union National Association's (CUNA) Lending Council Executive Committee. The executive committee, which was announced at the 25th annual conference in New Orleans this month, ensures that the unique challenges credit unions face as lenders are understood and well managed.
"There are few professionals as qualified as Tom to be on a committee that has such influence in the industry," said Ray Phillips, Hanscom FCU's chairman of the board. "His experience in lending operations at a number of financial institutions, along with his executive-level leadership here at Hanscom FCU that has helped us reach $1.5 billion in assets, will be valuable to lenders at every credit union across the U.S."
Becker is responsible for the credit union's consumer, residential mortgage, and business lending, as well as collections, overseeing 60 loan officers and 50 operations personnel. He has over 35 years of financial institution experience primarily in the field of lending operations at several national, regional, and local financial institutions.
Becker holds a B.A. in economics from Northwestern University.