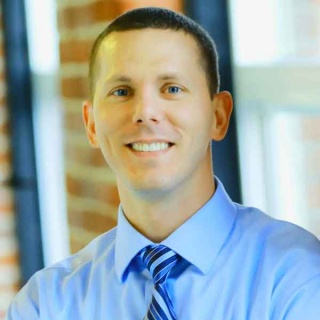 Hanscom AFB, MA (July 23, 2019) – Hanscom Federal Credit Union is pleased to welcome a former employee, Michael Chandler, as its first vice president of learning and development. Chandler will report to Jim Potter, the credit union's chief operating officer.
While at Hanscom FCU, Chandler served as its first learning and development coordinator. He has returned to the credit union after serving as assistant dean of faculty development at Harvard University.
"I'm delighted to welcome Mike back," said Potter. "The continued growth of the credit union, including the growth of staffing, initiatives, and new processes means that we need someone of Mike's caliber and background to oversee the management, development, and maintenance of our learning and development training programs. We know he's going to hit the ground running and we're looking forward to seeing his department flourish under his guidance."
Chandler's career has been dedicated to teaching and assisting others to reach their own career goals beginning with his service in the U.S. Army, where he was an air traffic control & standards NCO. Since then he has held a variety of roles including assistant vice president of learning and teaching, director of faculty training and development, and associate dean of online and continuing education at Southern New Hampshire University.
Chandler graduated from the University of New Hampshire with a B.S. in math education and an M.A. in teaching mathematics. He resides in Londonderry, NH.