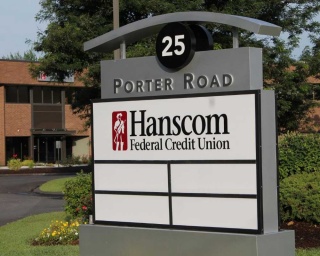 Hanscom AFB, MA (July 2, 2019) – For the second year in a row, Hanscom Federal Credit Union was named the "Best Credit Union in the U.S. That Anyone Can Join" by Kiplinger's Personal Finance magazine. The August 2019 issue has identified its top picks among national, regional, and internet banks, along with credit unions that offer the best combinations of high rates on deposits, low fees, and a customer-friendly focus.
The Kiplinger's reporter praised Hanscom FCU for its array of free or low-cost accounts that offer strong rewards and exceptional interest rates, focusing specifically on its Free Kasasa Checking and innovative CU Thrive 12-month automated savings program.
"This national recognition is a testament to the quality work that our employees perform each day," said David Sprague, Hanscom FCU's president and CEO. "Kiplinger's was diligent in asking questions and investigating our products and services. The commitment we have to our members and the thoughtful decisions behind making ours a healthy and successful credit union are deserving of this recognition."
In-depth profiles of the selected institutions are now available online at www.Kiplinger.com/links/banks2019 and will be available in the print edition of the magazine on newsstands July 16, 2019.